Please join the Center for HIV Law and Policy, Harm Reduction Coalition, and the National Viral Hepatitis Roundtable for a webinar on the criminalization of viral hepatitis, focusing on the intersections between harm reduction principles, current trends in syringe service programs and treatment access for viral hepatitis, and efforts to reform laws criminalizing HIV and viral hepatitis. For more background information, refer to this fact sheet released last month by CHLP, HRC, and NVHR.
Punishment is not a Public Health Strategy: The Criminalization of Viral Hepatitis in the United States
Thursday, October 4th, 2018
3PM - 5PM ET/12PM - 2PM PT
Our goal is that discussion on this webinar will jump start advocacy efforts to address the criminalization of viral hepatitis across the country. You can also opt into regular communications about these efforts on the webinar registration form! We intend to follow up a small November convening on these issues with another webinar to report out on progress and next steps.
Get involved and REGISTER HERE!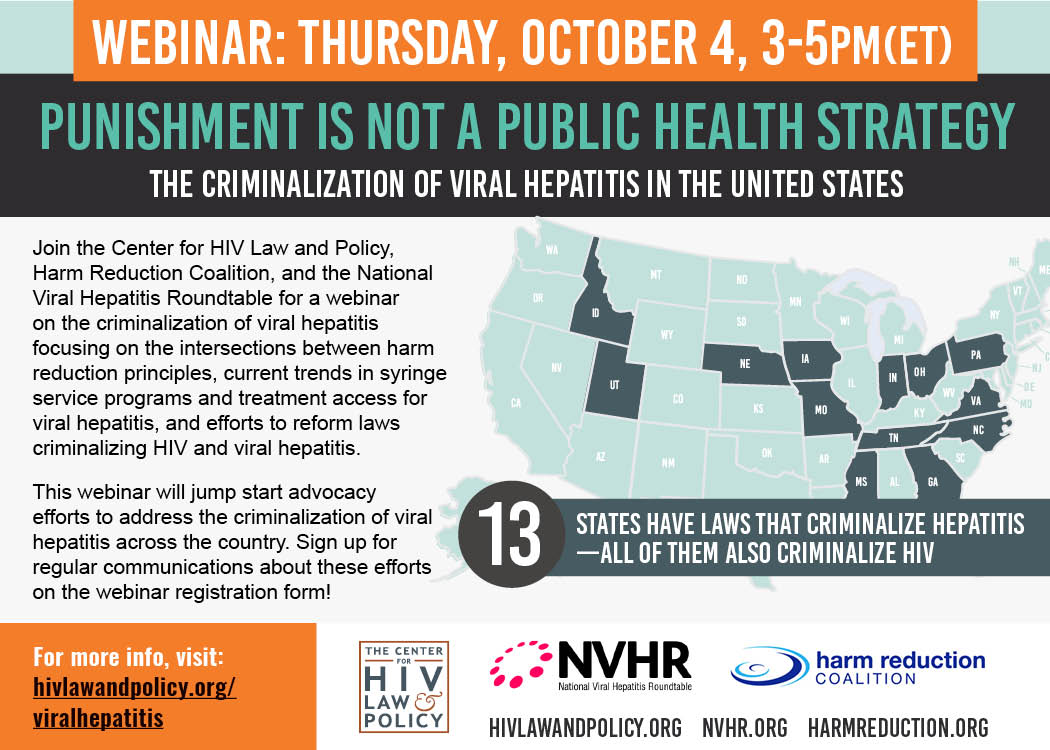 See our joint fact sheet on the Criminalization of Viral Hepatitis in the United States