Comentario por CHLP, AIDS United, y The Well Project, Acerca de las Recomendaciones de los Centros para el Control y la Prevención de Enfermedades en Relación a las Pruebas de Detección del VIH, The Center for HIV Law and Policy et al., (October 28, 2019)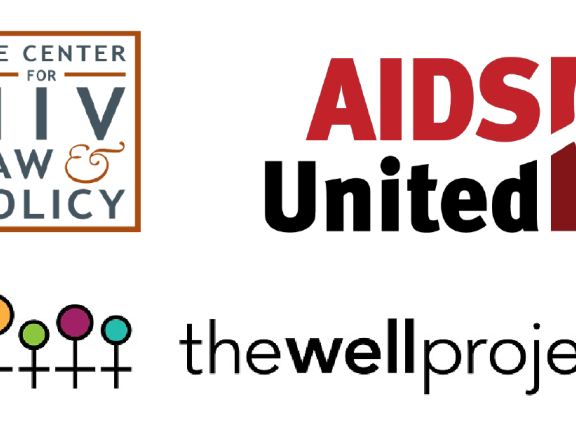 En el otoño de 2019, los CDC publicaron una solicitud de comentarios y propusieron actualizaciones a las pautas clínicas de 2006 para el cribado del VIH basadas en "cuestiones y pruebas contemporáneas", con una consideración especial de las "pruebas de rutina de exclusión voluntaria". El 28 de octubre de 2019, CHLP, AIDS United y The Well Project presentaron comentarios por escrito para expresar su continuo apoyo a los protocolos de pruebas de VIH que reconocen la importancia vital de una fuerte protección de los derechos de los pacientes a un aviso claro, oral y consentimiento para las pruebas de VIH. Puedes leer los comentarios completos aquí.
Como se destacó en nuestros comentarios, "Ahora más que nunca, cuando los defensores y los encargados de formular políticas apuntan a objetivos ambiciosos de poner fin a la transmisión del VIH dentro de una generación, creemos que es esencial que las pautas de pruebas de VIH reflejen la comprensión contemporánea de la ética médica, el respeto por el dignidad y autonomía de todos los pacientes, y mejores prácticas clínicas. Creemos que un fuerte compromiso con esos valores es lo que realmente facilitará el progreso hacia el fin de la transmisión del VIH al abordar las preocupaciones sobre la criminalización continua de la supuesta exposición al VIH, las consecuencias legales colaterales del diagnóstico del VIH y el legado de desconfianza médica entre pacientes y proveedores en exactamente las comunidades vulnerables en las que más necesitamos hacer incursiones ... Por esas razones, las recomendaciones revisadas de detección de los CDC deben indicar que todas las jurisdicciones continúan exigiendo que los proveedores solo realicen pruebas de VIH después de notificar directamente a los pacientes y brindarles la oportunidad de hacer preguntas y indicar si aceptan o no realizar la prueba ".
Traducido del inglés por Marco Castro Bojorquez.
Copyright Information: CHLP encourages the broad use and sharing of resources. Please credit CHLP when using these materials or their content. and do not alter, adapt or present as your work without prior permission from CHLP.
Legal Disclaimer: CHLP makes an effort to ensure legal information is correct and current, but the law is regularly changing, and the accuracy of the information provided cannot be guaranteed. The legal information in a given resource may not be applicable to all situations and is not—and should not be relied upon—as a substitute for legal advice.