Doing National HIV Testing Day Our Way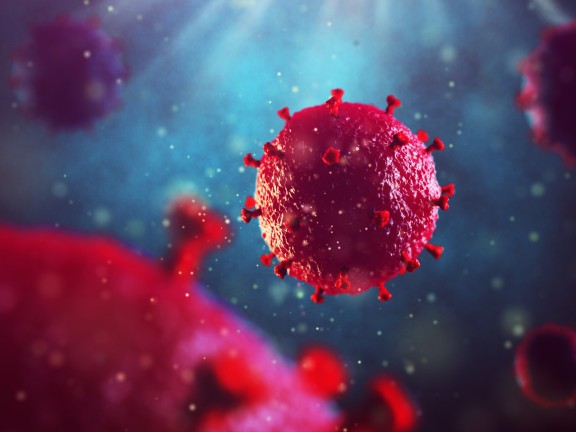 This blog is also published on Medium.
Today is National HIV Testing Day, an opportunity to raise awareness about HIV testing opportunities with the goal of making testing routine and turning late HIV diagnoses into a thing of the past. The date was not chosen randomly – it is part of Pride month, and the eve of the uprising against police violence at Stonewall on June 28, 1969, 50 years ago.
Long seen as a flashpoint in the history of gay liberation, the Stonewall legacy thrives as a centerpiece of activism and the stories we tell about social change. In that spirit, National HIV Testing Day should be an opportunity to talk not only about how to facilitate more testing but also about the civil liberties implications of how testing is done and how test results are used against PLHIV.
The theme selected for this year's National HIV Testing Day is "Doing it My Way." But what way is that, exactly?
Public health agencies are moving towards practices that dispense with individual choice and even a brief conversation about whether or when to test, and then use people's personal treatment-related testing results to conduct research and prevention activities without their knowledge or consent.
For example, in May, Louisiana changed sections of its Sanitary Code to require labs to report not only positive syphilis, HIV, and hepatitis C test results but also the names and addresses of those who test negative. While the Louisiana Department of Health states that tracking everyone who takes these tests makes it easier to respond with public health interventions, the specifics are muddy and seem just as easily accomplished, through proactive interventions such as intensive sexual health literacy programs, without dramatically expanding the data collection of private health decisions and testing.
And in New York, the Ending the Epidemic coalition has pushed for changes to the law to eliminate the simple legal obligation that health care workers speak to someone before testing them for HIV to make sure they are able to consent and that the timing of the test would not pose other serious problems for that individual. There is zero research that either of these approaches will get us closer to ending the HIV epidemic, but they do undermine the basic right to make one's own medical decisions and to have knowledge of and at least some control over how the results of those decisions are shared with others.
At the federal and state level, there is the emerging concern about molecular surveillance, which the CDC defines as "the collection, reporting, and analysis of HIV genetic sequences generated through HIV drug resistance testing." People who have tested positive for HIV typically undergo a "genotyping" test, which doctors use to ensure that a particular strain of HIV is not drug-resistant. However, public health officials have begun to use these reportable genotype test results to obtain additional information, like analyses of how closely different strains of HIV are related to one another – in short, who is sleeping or sharing needles with whom.
The CDC and state health departments say that this type of surveillance and data collection is useful to identify "clusters" of people who are not virally suppressed or using some kind of protection against infection, and therefore where there are gaps in treatment or prevention measures. But how much of that information could be gathered from traditional public health measures – or simply speaking with PLHIV in a clinical practice area? Are the gaps really so difficult to determine, or is this just another way to further reduce the role of PLHIV in both personal and public health care decisions? And what about the ethical issues raised by testing a patient for information essential to their treatment regimen and then using that information for purposes beyond direct care, typically without any notice to or informed consent from the individuals themselves?
We do not know all of the jurisdictions and states that already are using genotyping test results in this way though we know many are. We also know that many states have received increased funding to participate in a five-year program to collect and report on HIV-related data with limited protections in place to safeguard that information. Community concerns about possible misuses of that data are heightened by the knowledge that there are 34 states that either have laws criminalizing HIV nondisclosure or sentencing enhancements that increase penalties for certain crimes when a PLHIV has been convicted.
Indeed, protections to safeguard molecular surveillance information from falling into the hands of law enforcement vary widely from state to state. In Missouri, for example, public health officials actually are required by law to assist in criminal prosecutions. In most situations, PLHIV will have no way of knowing how or when information about their likely sexual contacts has been shared until they are in a courtroom.
As anyone working in communities of color can tell you, there still is considerable, persistent medical mistrust among African Americans and immigrants, a condition that is only worsened by some providers' discomfort or unwillingness to speak with them in the course of offering and explaining HIV testing, the benefits of PrEP, the value of getting into and staying in care. Do we really want to increase the fear that their data could be misused or even contribute to their prosecution or deportation?
Using National HIV Testing Day to talk seriously about outreach and community engagement around HIV testing requires us to confront these issues. Creating an environment and culture of care in which people feel comfortable about HIV testing means crafting policies that are transparent, respect informed consent, and protect patients' privacy. Guarantees for the privacy of sensitive testing and surveillance data is long overdue. If the CDC is earnest about preventing molecular surveillance data's misuse for law enforcement, it and other health professional organizations must respond with action. They must call for the reform of state laws that require public health officials to participate in prosecutions. They must make policy recommendations respecting the gravity of these consequences, and bind states to document a concrete denial of access to law enforcement. They must reconsider support for public health practices that are not proven to connect patients to care, however flashy or well-intentioned the science.
As for the theme of 2019's HIV Testing Day, "Doing It My Way" does not mean CDC's way or your state health department's way. It means you, the person who is getting tested or has tested positive and is living with the results. If you agree, let your local AIDS service organization and health department know. It's up to all of us to make it so.