Proposed Public Health and Public Safety Pathways for Criminal Justice System Responses to COVID-19, Center for HIV Law and Policy, et al. (May 27, 2020)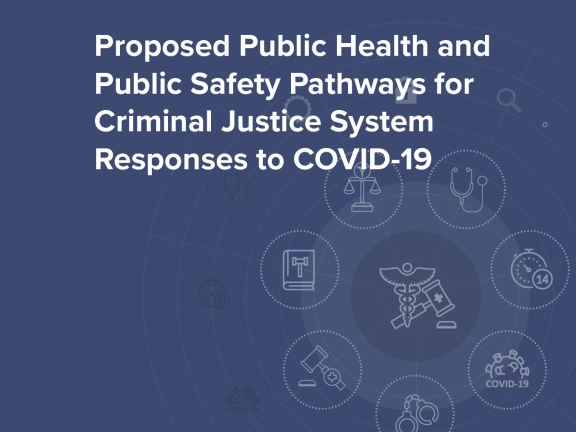 A group of national organizations convened by the Center for HIV Law and Policy (CHLP) and led by CHLP and the Association of Prosecuting Attorneys developed this set of pathways for how criminal justice professionals can incorporate public health principles into their response to COVID-19 and maintain these approaches going forward to improve community health and safety. The document is intended to support law enforcement professionals in managing pandemics such as COVID-19. It also demonstrates that prosecutors, public defenders, health and public health professionals, and advocates can work together effectively towards the common goal of keeping all members of all communities safe.
COVID-19 has had a significant impact on every aspect of the criminal justice system. Across the United States, criminal justice systems are using different strategies to limit the spread of the disease which include releasing some people who are incarcerated and limiting custodial arrests. However, responses have been inconsistent and slow in many jurisdictions, needlessly placing thousands of people confined in and working in correctional facilities, as well as their family and community members, at risk of illness and death. 
The document makes five specific recommendations:
releasing individuals based on set criteria and public health recommendations
limiting arrests that result in new admissions
addressing violations of COVID-19-related directives and orders through public health departments rather than the criminal legal system
developing alternatives to incarceration or re-entry that integrate public health priorities
building and maintaining connections among public health organizations, researchers, and criminal justice stakeholders
The authors of these principles are the Association of Prosecuting Attorneys, The Center for HIV Law and Policy, the Community Oriented Correctional Health Services, National Association of Criminal Defense Lawyers, The Williams Institute at UCLA, as well as the UCLA School of Law's Criminal Justice Program, with support from the National Alliance of State and Territorial AIDS Directors, the National Legal Aid & Defender Association, Columbia Justice Lab, and the Fenway Institute.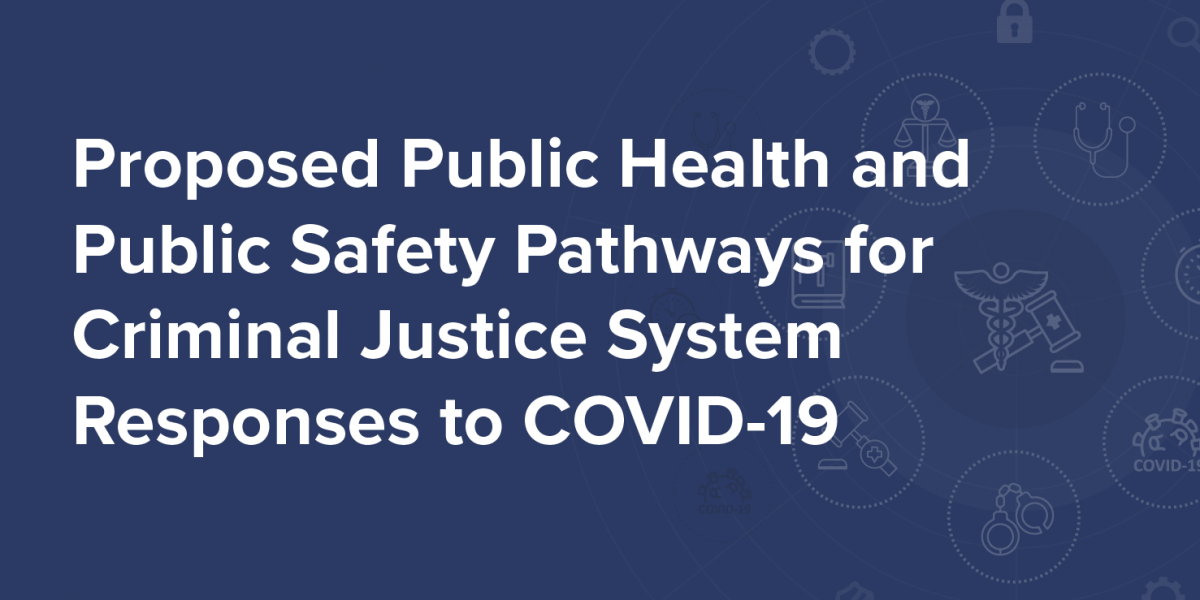 Copyright Information: CHLP encourages the broad use and sharing of resources. Please credit CHLP when using these materials or their content. and do not alter, adapt or present as your work without prior permission from CHLP.
Legal Disclaimer: CHLP makes an effort to ensure legal information is correct and current, but the law is regularly changing, and the accuracy of the information provided cannot be guaranteed. The legal information in a given resource may not be applicable to all situations and is not—and should not be relied upon—as a substitute for legal advice.