No Safe Place: The Criminalization of Homelessness in U.S. Cities, The National Law Center on Homelessness & Poverty (2014)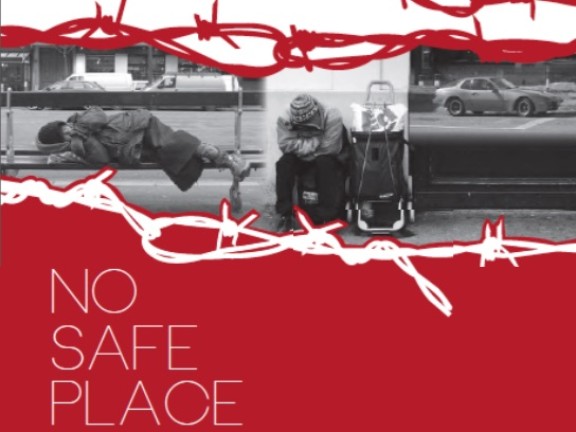 This report documents the increasing criminalization of homelessness in the United States, focusing on municipal laws banning sleeping and storing personal possessions in public areas, "camping," begging, loitering and even feeding homeless persons. It points out that not only do these laws not address the causes or promote programs to end homelessness, they are in fact violations of international human rights law. The report suggests a number of constructive alternatives to criminalization, examples of successful alternatives used in other countries, and recommendations for federal, state and local government actions.
Copyright Information: CHLP encourages the broad use and sharing of resources. Please credit CHLP when using these materials or their content. and do not alter, adapt or present as your work without prior permission from CHLP.
Legal Disclaimer: CHLP makes an effort to ensure legal information is correct and current, but the law is regularly changing, and the accuracy of the information provided cannot be guaranteed. The legal information in a given resource may not be applicable to all situations and is not—and should not be relied upon—as a substitute for legal advice.