HIV and the Law: Risks, Rights & Health, excerpt of Chapter 2, Punishing Vulnerability: Criminalization of HIV Transmission, Exposure and Non-Disclosure, Global Commission on HIV and the Law (2012)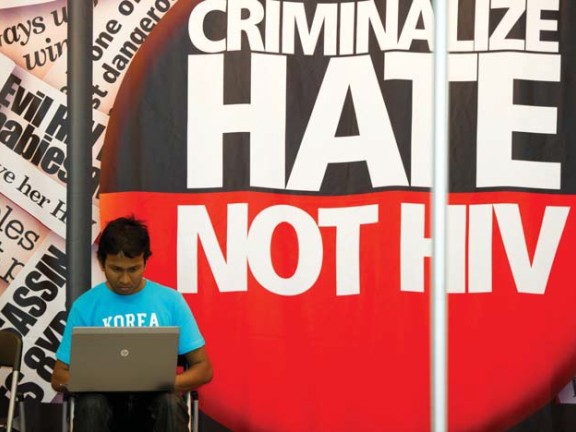 This excerpt from the July 2012 report Global Commission on HIV and the Law: Rights, Risks and Health gives an overview of international trends in HIV criminalization. It gives specific examples of laws in several countries, examples of prosecutions under criminalization statutes, maps showing nations that do and do not have laws criminalizing HIV exposure and transmission, and examples of efforts toward modernization of existing laws. The chapter includes several recommendations to ensure an effective, sustainable response to HIV that is consistent with human rights obligations.
1. Countries must not enact laws that explicitly criminalize HIV transmission, HIV exposure or failure to disclose HIV status. Where such laws exist, they are counterproductive and must be repealed. The provisions of model codes that have been advanced to support the enactment of such laws should be withdrawn and amended to conform to these recommendations.
2. Law enforcement authorities must not prosecute people in cases of HIV non-disclosure or exposure where no intentional or malicious HIV transmission has been proven to take place. Invoking criminal laws in cases of adult private consensual sexual activity is disproportionate and counterproductive to enhancing public health.
3. Countries must amend or repeal any law that explicitly or effectively criminalizes vertical transmission of HIV78. While the process of review and repeal is under way, governments must place moratoria on enforcement of any such laws.
4. Countries may legitimately prosecute HIV transmission that was both actual and intentional, using general criminal law, but such prosecutions should be pursued with care and require a high standard of evidence and proof.
5. The convictions of those who have been successfully prosecuted for HIV exposure, non-disclosure and transmission must be reviewed. Such convictions must be set aside or the accused immediately released from prison with pardons or similar actions to ensure that these charges do not remain on criminal or sex offender records.
Copyright Information: CHLP encourages the broad use and sharing of resources. Please credit CHLP when using these materials or their content. and do not alter, adapt or present as your work without prior permission from CHLP.
Legal Disclaimer: CHLP makes an effort to ensure legal information is correct and current, but the law is regularly changing, and the accuracy of the information provided cannot be guaranteed. The legal information in a given resource may not be applicable to all situations and is not—and should not be relied upon—as a substitute for legal advice.