News Release: Virginia Supreme Court Ruling Vindicates Activist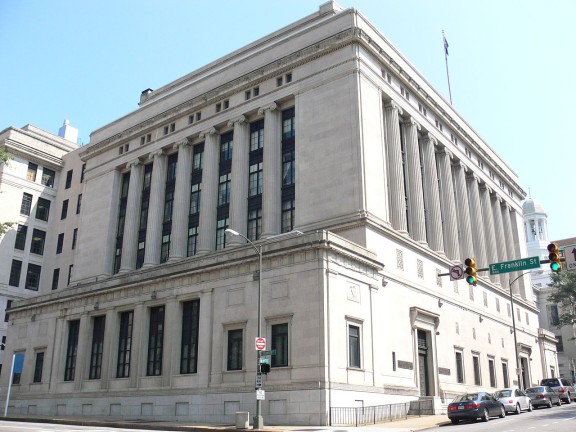 FOR IMMEDIATE RELEASE: September 22, 2022
Contact: D. Reznik

Virginia Supreme Court Ruling Vindicates Activist
The decision in Baughman v. Virginia ends the state's latest efforts to indefinitely civilly commit activist Galen Baughman as a "sexually violent predator"
(NEW YORK) – Last week the Supreme Court of Virginia reversed a trial court decision and dismissed the Commonwealth's petition to have Galen Baughman declared a sexually violent predator. Baughman is a gay man and advocate who was civilly committed and then placed on indefinite intensive supervision due to a lower court finding that he is a "sexually violent predator" who was likely to commit a violent sex offense in the future.
Baughman, who was incarcerated for nine years for a sex offense conviction as a teenager, was awarded a Soros Justice Fellowship in 2015 to campaign against Virginia's indefinite civil commitment of young people deemed "sexually violent predators." When Baughman was re-arrested for a probation violation after his release, Virginia sought to civilly commit him under the same statute. Virginia is one of 20 states that can indefinitely civilly commit those convicted of a sex-related crime after they have served their sentences.
CHLP filed an amicus brief with the Supreme Court of Virginia on behalf of LGBTQ+/HIV rights advocates and organizations. The brief in support of Baughman's petition for appeal describes the deep homophobic bias embedded in an already-Orwellian civil commitment assessment process and in the drive to confine him as a dangerous predator in the absence of credible evidence.
"This decision validates the main argument in our brief, that the lower court made errors due to the bias baked into the process of determining a person's 'future dangerousness' in civil commitment proceedings," said attorney Anne Kelsey, who was the lead author of the brief for CHLP. "Galen's conduct was legal and the court agreed it was the persecution by the state of Virginia that crossed a line."
Legal organizations and professionals that joined CHLP's brief include GLBTQ Legal Advocates and Defenders (GLAD), Health Professionals Advancing LGBTQ Equality (GLMA), the O'Neill Institute for National and Global Health Law, the National Center for Reason and Justice (NCRJ), the National Center for Lesbian Rights (NCLR), and Brad Sears, J.D.
This ruling rejects the state's attempt to expand the scope of its involuntary civil confinement program. In 2021, two Virginia lawmakers introduced legislation to repeal the state's civil commitment laws.
Baughman was represented by attorneys from the law firm KaiserDillon PLLC. The National Association of Criminal Defense Attorneys (NACDL) also filed an amicus brief in support of Galen's appeal. A third amicus brief was filed by a group of law professors and issue-area experts.
##

CHLP fights stigma and discrimination at the intersection of HIV, race, health status, disability, class, sexuality and gender identity and expression, with a focus on criminal and public health systems. As part of this work, we support movement building that amplifies the power of individuals and communities to mobilize for change rooted in racial, gender and economic justice. We do this through legal advocacy, high-impact policy initiatives, and creation of cross-issue partnerships, networks, and resources.