CHLP Joins Bazelon Center Letter Supporting Nomination of Judge Ketanji Brown Jackson to U.S. Supreme Court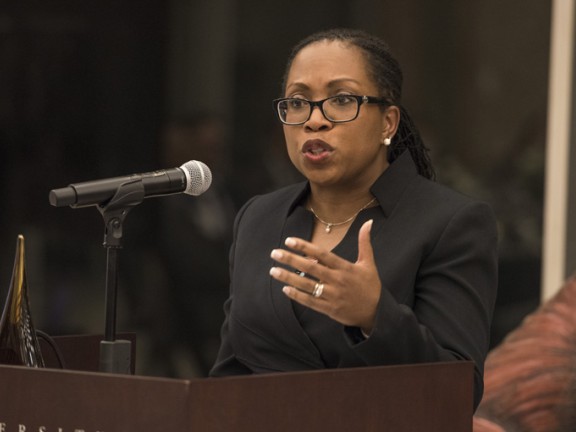 On March 18, CHLP joined the Bazelon Center and 44 other organizations and individuals representing the interests of millions of individuals with disabilities in sending a letter to the Senate Judiciary Committee supporting the nomination of Judge Ketanji Brown Jackson to the United States Supreme Court.
With confirmation hearings set to begin Monday, March 21, the letter describes Judge Jackson's important decisions interpreting federal disability civil rights laws. These include decisions regarding the landmark Americans with Disabilities Act, which prohibits discrimination against people with disabilities including people living with HIV.
The letter states, "Based on our review of her judicial record, we believe that Judge Jackson has demonstrated an understanding of disability rights and other civil rights laws and their importance to people with disabilities—and a steadfast commitment to fair, thorough adjudication of their legal claims. We believe she will be a worthy successor to the retiring Justice Stephen G. Breyer, whom she would replace on the Supreme Court."
The Bazelon Center advocates for the civil rights, full inclusion and equality of adults and children with mental disabilities.
Click below to download the full letter.