CHLP Endorses Legislation to Ensure COVID-19 Contact Tracing Confidentiality in New York State (2020)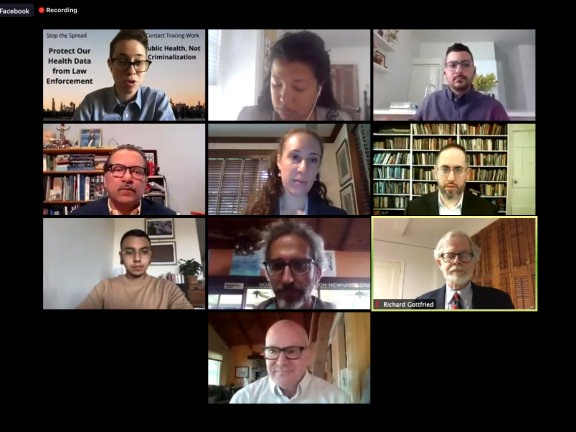 CHLP joined local and national civil rights groups, public defenders and public health officials in a memo of support that calls on New York State legislators to pass a bill [A.10500-A (Gottfried)/S.8450-A (Rivera)] that protects contact tracing data from law enforcement access. As contact tracing is rolled out across the state, advocacy groups are raising the alarm about the weaponization of intimate health information by police and ICE, and the use of law enforcement personnel to conduct contact tracing.  
Contact tracing is a key public health strategy that is necessary and requires widespread participation. In order to be effective, contact tracing requires widespread participation. However, if there is any risk that the information can be used by law enforcement or ICE, many New Yorkers will refuse to cooperate with contact tracers, undermining a key public health strategy. Allowing law enforcement to access--and weaponsize--contact tracing data will disproportionately affect communities of color who have suffered higher rates of illness and death from COVID-19 as well as abusive and sometimes brutal enforcement of social distancing rules. 
The legislation proposed by Senator Gustavo Rivera and Assembly Member Dick Gottfried, the Chairs of the Health Committee will protect contact tracing data from law and immigration enforcement.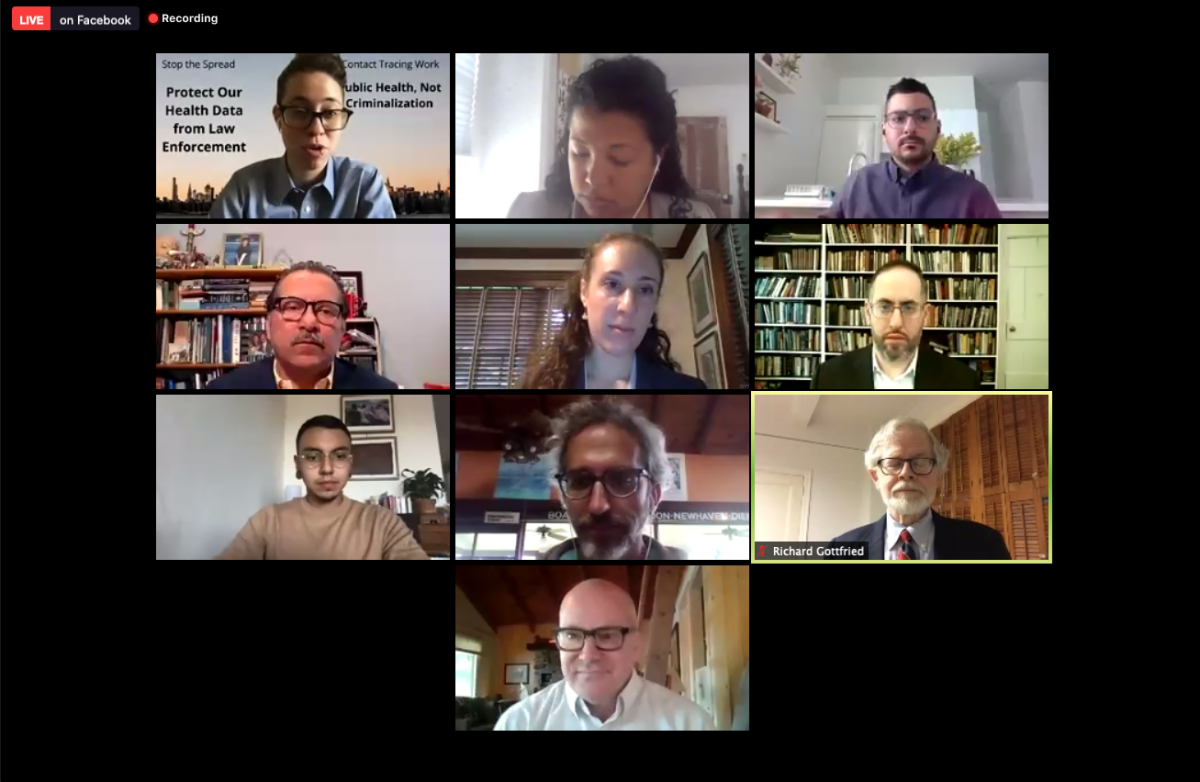 Advocates and legislators held a press conference on Tuesday, June 16 to demand the protection of contact tracing data from law and immigration enforcement. Speakers include: Alice Fontier (Managing Director, Neighborhood Defender Services of Harlem); 
Guillermo Chacon (President, Latino Commission on AIDS)
; Senator Gustavo Rivera (Chair of the Senate Health Committee)
; Amir Sadeghi (National Coordinator, Center for HIV Law and Policy); Allie Bohm (Policy Counsel, NYCLU)
; Assemblymember Dick Gottfried (Chair of the Assembly Health Committee); 
David Harvey, Executive Director, National Coalition of STD Directors
; Max Hadler, Director of Health Policy, New York Immigration Coalition; 
Mateo Guerrero (Lead Organizer, MTRNY); 
Albert Fox Cahn (ED, Surveillance Technology Oversight Project); and moderated by Katie Schaffer, Director of Advocacy at Center for Community Alternatives. 
Take Action
Please take action to protect public health & keep our data out of the hands of police and ICE! 
SHARE:  
TWEET: Tell the leaders of the legislature that we need action!
CALL YOUR LEGISLATORS: Find your legislators here. Take 2 minutes to call your Senator and Assemblymember!

Call script: "COVID-19 contact tracing will only be effective if New Yorkers trust that their information is safe. That's why we need legislation to ensure that this data is used only for public health and will not be shared with police or immigration enforcement. Will you co-sponsor A.10500-A / S.8450-A, introduced by Assembly Member Gottfried and Senator Rivera?