CHLP Actions and Events Mark Second Annual HIV is Not a Crime Awareness Day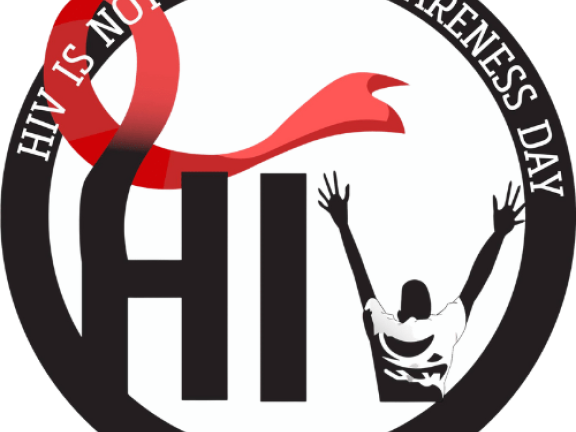 February 28, 2023, is the second annual HIV is Not a Crime Awareness Day, a day focused on raising awareness about HIV criminalization nationwide. It is also the last day of Black History Month, with the 2023 theme of Black Resistance: A Journey to Equality. The work that CHLP and our allies engage in to end the criminalization of HIV is part of this larger journey to equality that is intertwined with Black resistance and liberation. Over the past few weeks, CHLP both led and participated in informative and engaging actions and events that define our mission to empower individuals and communities and mobilize for change that is deeply rooted in racial justice.
NBHAAD and Repealing HIV/STI Discrimination
On February 7 for National Black HIV/AIDS Awareness Day (#NBHAAD) and again on February 14 for Valentine's Day, CHLP joined a New York-based effort to fight against HIV & STI criminalization by pushing for the repeal of Public Health Law 2307, a law that criminalizes New Yorkers with STIs for having sex.
Molecular HIV Surveillance: Our Bodies, Our Data
Also on Valentine's Day, CHLP and partners took part in social media actions protesting the use of HIV genetic data without knowledge or consent, urging the CDC to implement the PACHA resolution. These actions were also a lead-up to a webinar on molecular HIV surveillance hosted by CHLP and Positive Women's Network-USA, the Williams Institute and U.S. PLHIV Caucus. The February 21 Our Bodies, Our Data webinar featured a panel of PLHIV and policy experts talking about the legal, public health, and human rights implications of widespread molecular HIV surveillance technology in the context of privacy rights, policing and criminalization. CHLP National Policy and Partner Strategist Amir Sadeghi moderated this discussion with Bryan C. Jones, Positive Justice Project and Ohio Health Modernization Movement; Naina Khanna, Positive Women's Network-USA; Martha Sichone-Cameron, US PLHIV Caucus; Albert Fox Cahn, Surveillance Technology Oversight Project (S.T.O.P.); Nathan Cisneros, The Williams Institute; and CHLP Staff Attorney Kae Greenberg.
HIV Criminal Law Reform in Georgia
On February 22, CHLP joined Georgia Equality for a Thrive SS webinar that looked at the effort to reform Georgia's HIV-related criminal laws that led to the passage of a bill in May 2022. CHLP Staff Attorney Jada Hicks and Georgia Equality Executive Director Jeff Graham sat down with Malcolm Reid, the Director of Programs for THRIVE SS, for this analysis of the ten-year-long process of reforming the state's HIV criminal law.
Black Women & Melanated Movement
On February 27, CHLP joined up with AIDS United's Melanated Movement to highlight the voices and reflections of women of color in a conversation with a coalition of experts on the impacts of HIV criminalization laws on Black cis and trans women and how we can create a future of justice. CHLP Executive Director S. Mandisa Moore-O'Neal moderated the HIV is Not a Crime Day Roundtable discussion with CHLP Staff Attorney Jada Hicks, Sero's Kamaria Laffrey, Venita Ray, LaTrischa Miles of KC Health Center, and Alleen King Carter of Living in 3D.
Decriminalizing HIV-A Fight for Justice
On March 2, CHLP National Policy and Partner Strategist Amir Sadeghi joined Treatment Action Group for Talk About It with TAG. Hosted by Senior HIV Community Engagement Officer Abraham Johnson, this Instagram Live (@treatmentactiongroup) featured a discussion of HIV criminalization and the fight for justice.