Sexual Health Care for Youth in State Custody: Turning Rights into Reality
Convening: Friday, October 27, 9AM ET NYC
Sexual health care is particularly important for youth in state custody, who are at increased risk for sexually transmitted infections. Young people living in state custody overwhelmingly are people of color and disproportionately LGBTQ. Routinely available LGBTQ-affirming sexual health care addresses the most basic, immediate and long-term health needs of these young people and could dramatically reduce the violence based on sexual orientation and gender identity and expression.
Join The Center for HIV Law and Policy, Equality Federation, and HEAT: Health Education Alternatives for Teens, to organize and develop an advocacy strategy for policy change on comprehensive sexual health care for LGBTQ youth in state custody.
Hear Stories: Listen to the stories of LGBTQ youth in state detention and foster care facilities.
Examine Policy: Get current on state and national policies, discuss model policies, successes and challenges.
Explore Intersections: Seek out natural allies in the movement for LGBTQ-supportive sexual health care in state facilities.
Take Action: Brainstorm on strategies for state and federal policy change.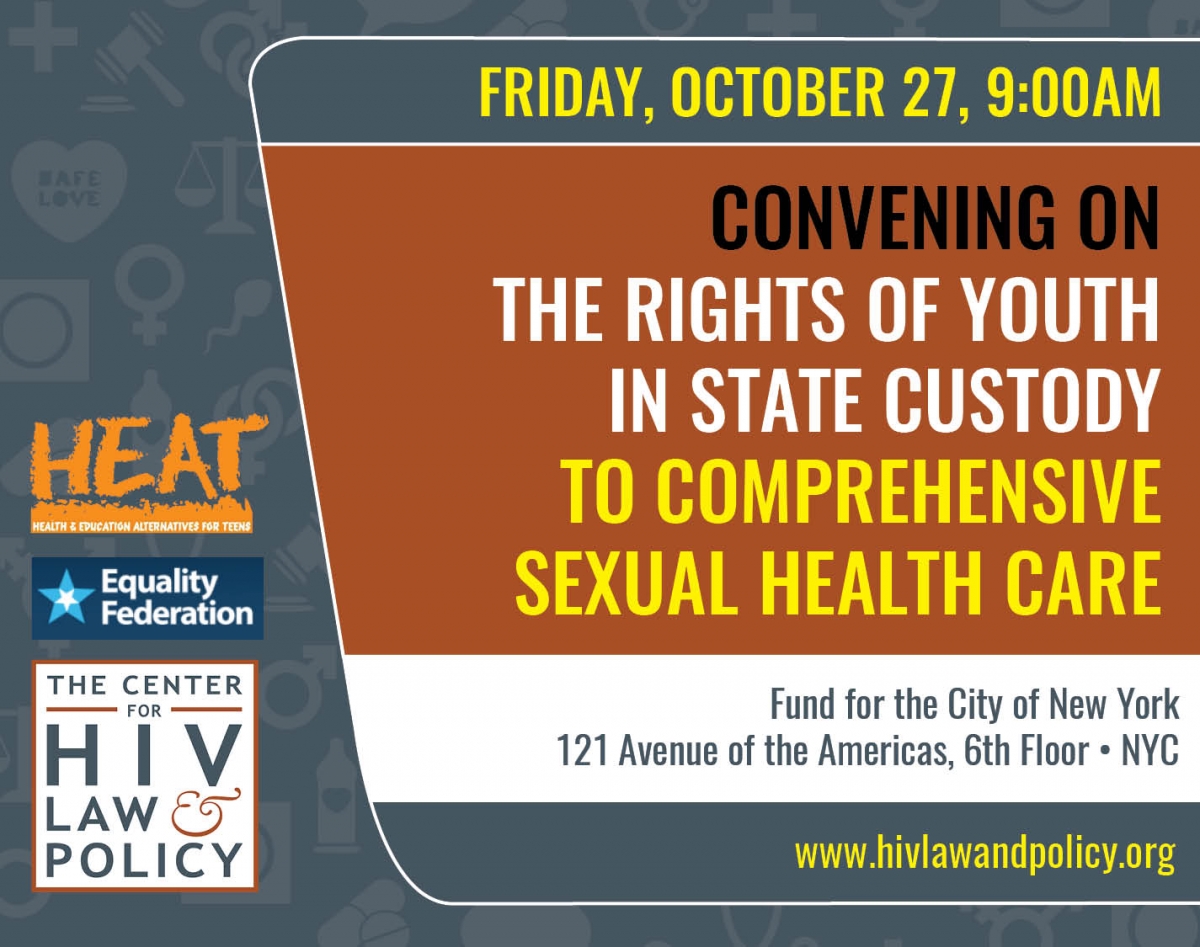 View this event on Facebook.
For the past ten years, The Campaign for Youth Justice has designated October Youth Justice Action Month. It's aim is to encourage and provide opportunities to develop action-oriented events to ensure that youth are not tried, sentenced or incarcerated in the adult criminal system and to reform youth justice across the country. Click here for more.