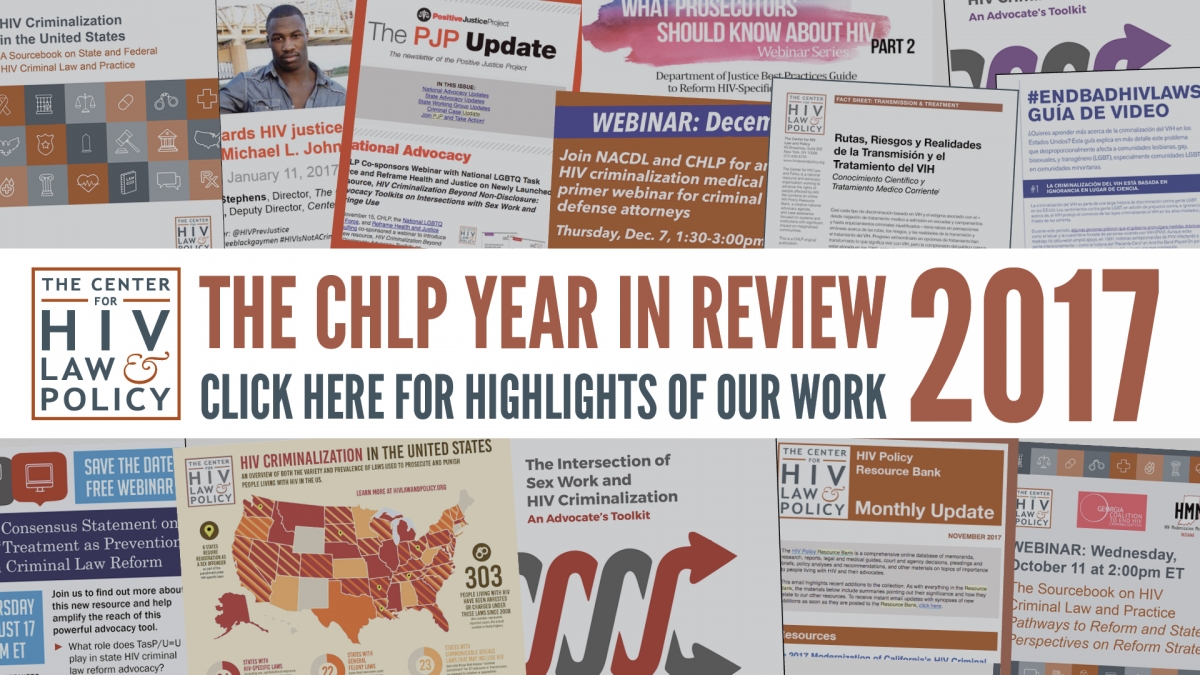 The Center for HIV Law and Policy (CHLP) relies on and appreciates the support of individuals and foundations to support our important work. More than 95% of every donation we received goes directly to support our advocacy programs on behalf of people with HIV. We invite you to make a donation today via NYCharities, and promise that your generous contribution will be put to good and efficient use.
CHLP is always seeking in-kind donations, as well. The following represents a non-exhaustive list of items that would be particularly useful for our work.
A server;

Laptop computers;

Printers;

A scanner;

A small photocopier;

Office items such as bookcases and lamps;

An LCD projector; and

A video camera.
If you are interested in supporting us please contact Catherine Hanssens, Executive Director, at 212-430-6733 or chanssens@hivlawandpolicy.org.
The Center for HIV Law and Policy is an independent project of the National Center for Civic Innovation, a 501(c)(3) not-for-profit organization created by the Fund for the City of New York, 121 Avenue of the Americas, New York, NY 10013. All donations are tax-deductible to the full extent permitted by law.